Bayeux Private Tour with a local
Bayeux Private  Trip
Book a private tour to Bayeux and discover its world famous heritage.
The town is not only one of the oldest Norman cities but is, above all, one of the most remarkably well preserved.
We offer you the possibility of hiring private limo with English (Spanish, Italian or Portuguese) speaking driver, then you can visit at your own pace. You can ask us for our pdf guide for a self guided tour.
If you have your own car, you can also ask for a licensed tour guide for a private walking tour.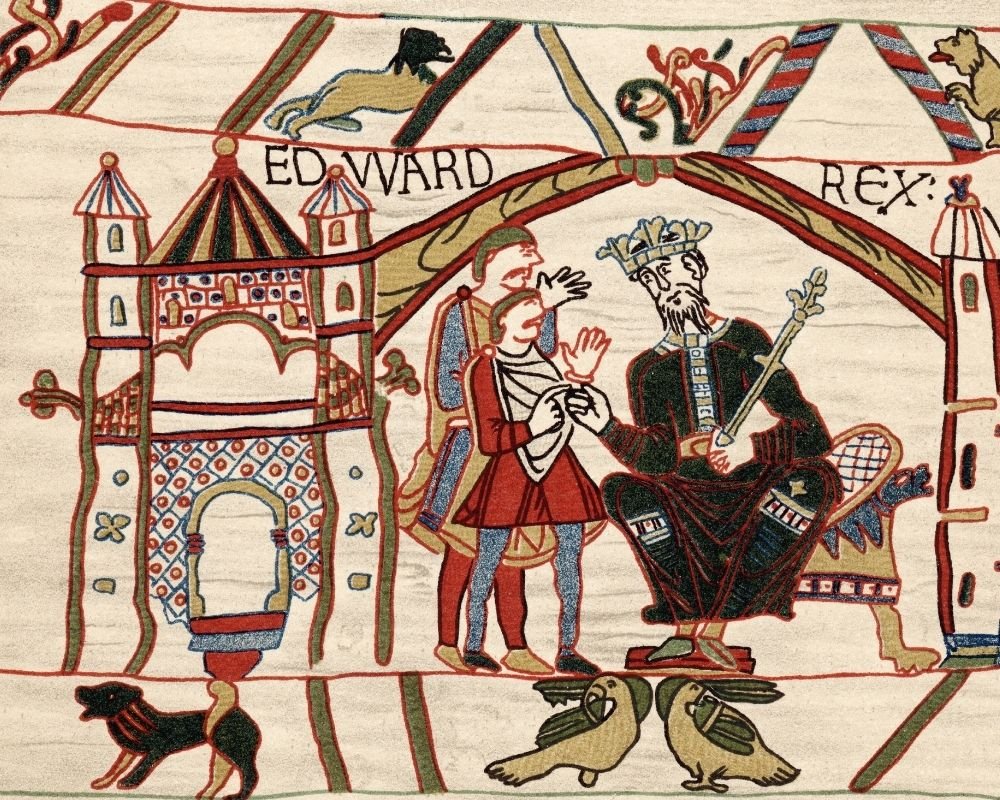 Discover Bayeux with a Local
The Cathedral
Visit the Cathedral, which date back to the end of Roman times. In the 11th century, Normandy was rich and when Duke William conquered England in 1066, he decided to help his half-brother, Bishop Odon, to build a huge building site. It was built in the Romanesque style of the times.
On July 14th, 1077 it was dedicated to Our Lady. William and Queen Mathilda attended the celebration. It was probably on that very day that the Bayeux Tapestry was exhibited there for the first time.
Bayeux's UNESCO Tapestry
Bishop Odon is thought to have commissioned the famous Bayeux Tapestry. For centuries, it was kept inside the cathedral and was only exhibited once a year, when it was hung in the nave. The chest that has been sheltering it since the 15th century still exists.
The Bayeux Tapestry is in fact an embroidery. With its 58 scenes and their Latin captions, it relates the conquest of England in 1066 by William, Duke of Normandy. It is almost 70 meters long and 50 cm high.
Museums in Bayeux
Memorial Museum of the Battle of Normandy
Baron Gerard Museum of Art and History
City departure for this tour
Rennes
Saint-Malo
Mont Saint-Michel
Caen
Honfleur
Paris
Highlights
Historic Heritage
UNESCO (Tapestry)
Art (Lace…)
WWII Museum and British Cemetery
Included
Private Transportation with driver
Gas, tolls, park fees
Driver charges
English, Spanish, Italian, Portuguese, French speaking driver
Maps and support
Options
Private tour with licensed guide
Driver-guide
Museums
Extend the Tour
Gourmet Lunch
Shopping
Languages
English
Spanish
Italian
Portuguese
French
Limo driver / Driver-Guide / Guided Visit
Local driver
Driver-Guide
Guided Visit
You wish to stay more than a day and extend the tour? Spend a night in Bayeux or somewhere in Normandy and enjoy more highlights.
Ask for a Tailor-Made Experience.

Contact us for any information, request or customized itinerary