Rennes Private Guided Tour
Discover the historic center of the breton's capital with a local guide.
Have you ever heard about the Dukes of Brittany? Did you know that the French Revolution started in Rennes? Do you like medieval heritage? Welcome to Rennes!
During this private visit, you will learn about the history of the city, its people, its heritage and of course its gastronomy.
Rennes has an old history and a rich architectural heritage. Walk through the city  and cross the centuries. Discover its typical timber-framed houses, its remains of the medieval walls, its classical, art-deco or contemporary monuments, its numerous convent and churches and its beautiful nature.
If you stay in Paris, you can book one of our Rennes private tour. Just take the high speed train from Montparnasse station  and only 1H30 after, your guide will meet you at Rennes station. You can easily do the return trip in one day.
Discover Rennes' Heritage
Rennes is a history book waiting to be read. Careful preservation and restoration of the civil and religious architectural heritage served to turn the city into a living testimony of its past, present and future.
From the Gallo-Roman wall to the luxurious public buildings and private mansions of the 18th century, you will be  seduced by the colorful warmth of Rennes, narrow and winding medieval streets lined with half-timbered houses, the solemnity of an 18th century architectural style, characterized by granite archways at ground level and limestone at the upper levels and the Modern Rennes with its metallic and glass architecture.
Your guide will show you the hidden places and recommend you the best restaurants and shops.
You can easily spend an entire day in Rennes where it feels so good to live.
You can also ask for a Gourmet Tour, a Bike Tour or other thematic of your choice.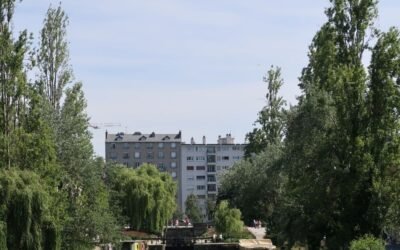 Rennes Eco-Friendly Tour with a LocalVisit Rennes by Electric Bike Book a tour of Rennes and discover the capital of Brittany by Electric Bike. You will discover the heritage and the local nature. Enjoy the beautiful landscape along the river and breathe the...
Contact us for any information, request or customized itinerary