Rennes Private Bike Tours
(Re)-Discover Rennes by Premium Electric or Classical Bike
Are you a fan of bike tours? Do you want to visit a city in another way, out off the beaten roads? You are in the good place to start your adventure.
We created unique bike tours in and around Rennes, the breton capital. You could discover the best of the city in 3/4 hours, on your own or with a local guide.
Book a private bike tour of Rennes with a local guide. He/She will tell you everything you need to know to feel like a local.
If you prefer to visit on your own, we can provide you E-books with itineraries and the things you can't miss, including nice and hidden spots to enjoy local delights.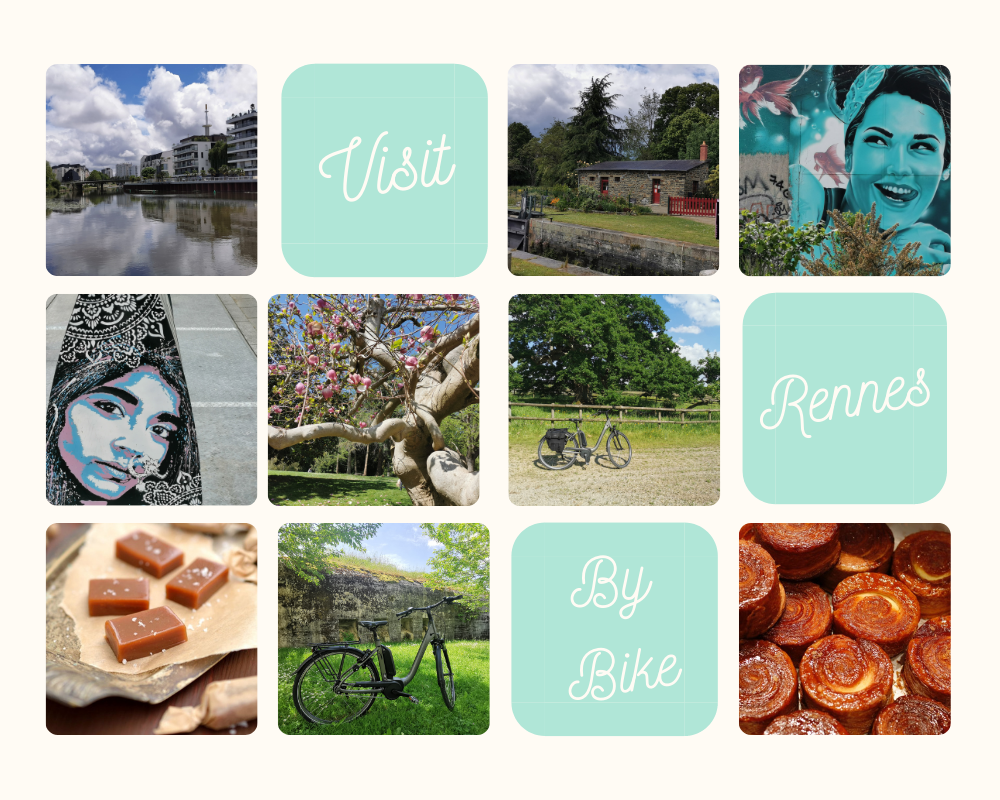 Rennes, a city in the nature
Rennes is not only the breton capital but a perfect place to enjoy nature, street art, medieval and classical heritage, gastronomy and slow tourism.
We recommend you to stay in the city cause it is perfectly located for day trip out of town such as Mont Saint-Michel, Dinan, Saint-Malo or even the Southern Coast of Brittany. Most of those places are reachable by train where you can go with your bike.
City departure for this tour
Included
Premium E-Bike Rentals
Private tour with a local guide
Nature / History / Gastronomy / Heritage
English, Spanish, Italian, Portuguese, French speaking guide
Options
Private tour with licensed guide
Sightseeing tour by Premium car or minivan
Food Tour (walking tour)
Bike Tour Dinan
Bike Tour Saint-Malo
Bike Tour Mont Saint-Michel
Lunch Picnic with local fresh delights
You might be interested by Other Tours departing from Rennes